Universities and Artists: The Funding Games
In October of 2016, I graduated from my Masters of Fine Arts in Writing at the University of Saskatchewan. At our graduation, I stood backstage with my MFA friends. Lined up next to us were the Masters of Accounting graduates, in almost uniform glossy heals and dress shoes, pencil skirts and suit pants under the Masters robes. That morning, I had made token attempts to get my curly hair to stop frizzing, but gave up in the end. My friend leaned forward and whispered, "They don't look like us."
And yet, at our post-grad lunch, every one of us said that if we could, we would do a PhD in creative writing. Where else could we, without two or three or more published books under our belts, hope to live as full-time writers? The MFA had been magical, a paradise I had never expected to find in Saskatoon. I was part of a cohort pushing the frontiers of our own ability. I was asked to think and to contribute those thoughts and told they were valuable. We picked each others' work apart and wrote more work and wrote more work. We spent hours each week in a seminar room as the sun slid low outside, breaking poems open like pomegranates, splitting the seeds on our teeth, wet and red. If I was critical and creative and taking risks with words, then I was doing well.
But I graduated. And then nothing happened. At least, it felt like nothing happened. I moved from Saskatoon to Regina to work for a writing organization, and I sold a poem in the same month to one of my bucket list Canlit journals. At the time, I thought this was it, the beginning of a real career in writing, putting my work out and making connections with other writers. Then I spent six months opening the mail for my coworkers.
In reality, the MFA had put my writing life on the fast track, as I moved outside academia, that pace returned to a stilted walk that I mistook at first for a standstill. As the months passed it's become clear that my cohort and I have been putting our MFAs to good use throughout the province (and beyond) as literary programmers, board members, and editors.
Still, for me the writing itself came more easily and regularly at school. Outside the university, in my job, my value had more to do with spreadsheets that either enabled established writers to be paid for programming, or newbie writers to have access to those established writers. I struggled to find my place as an emerging professional artist with a sudden vacuum of engagement and support. In the new city where I found my job, the community that worked collaboratively with me to write good work diminished along with my proximity to the university.
Through the university's funding framework, I had essentially been able to live as a working writer. Much of the work I took on during my MFA was for free, like running a reading series and workshopping undergrads' writing, but paying for classes gave me access to funding I could live on. For two years, all my income came through university structures in exchange for my focus on writing. In my first year, I received a full scholarship from the University. In my second year, I was funded as a Master's student by the Social Sciences and Humanities Research Council of Canada. Having that funding not only enabled me to write, but to do volunteer work that supported other parts of Saskatoon's literary community.
For skilled artists who haven't yet had the good fortune of receiving major awards or recognition, universities are one of very few spaces offering the opportunity, and only to a limited number of students and teachers, to survive on the merit of your art.
Universities, however, are exclusive spaces. The funding that I received for my MFA was based almost entirely on the grades I received in my undergraduate degree. During my undergraduate degree, I was lucky to live with my parents in the same city as my university, and my tuition was paid by scholarships and the RESP my parents provided. Through no fault of my own, I was free to focus entirely on my studies and save the money I earned from my part-time job for my graduate degree. Not all, or even many, emerging artists are so lucky to be in the financial position to pursue advanced degrees in their art. If even one of those elements had not been in place, I may not have been able to attend. Many powerful and worthy writers, better writers than me, are financially barred from accessing MFA and other university programs.
The Saskatchewan Party's most recent budget cut funding by five percent to every university, college, and technical institute in the province. Back in 2014, the University of Saskatchewan was undergoing a review, called TransformUS, intended to avert a projected deficit by cutting programs and services that did not align with the university's strategic goals (read: were unprofitable). Though TransformUS was scrapped after faculty and students protested, there have already been concerned whispers that in the wake of the provincial cuts the University may reinstate a similar process. Simultaneously, the Sask Party's budget cut funding to public libraries. As a result, libraries were forced to cut programs, including the interlibrary loans. Although library funding has now been restored, it's only in the wake of public outcry, protest, and plummeting approval ratings of the government. The Sask Party has yet to demonstrate any meaningful commitment to public access to education, including in the arts.
But that commitment is exactly what we need in order to produce strong and diverse writing. Funding universities better would allow more writers access to that protective bubble of devoted time and resources in which their work can flourish. There are only four Canadian MFA in Writing programs, and no Canadian university offers a PhD focused exclusively on creative writing. If the amazing opportunities for growth in the arts that exist in universities were exclusive before, they risk becoming totally absent under the current government. For writers and artists outside universities, especially in rural areas, it remains unclear to what degree the interlibrary loans will return, and at what cost in the absence of the STC, on which parts of the loan service relied. We are long overdue for a major shift in valuing education and creative work for the crucial roles they play in the well-being of our economy and society as a whole.
Moving enough dollars towards the arts has always been an issue. Now, with even more limited education, some of the best writers and artists in our communities will be prevented from accessing professional development and lose the opportunity to emerge on a national stage.
Written by Leah MacLean-Evans
---
---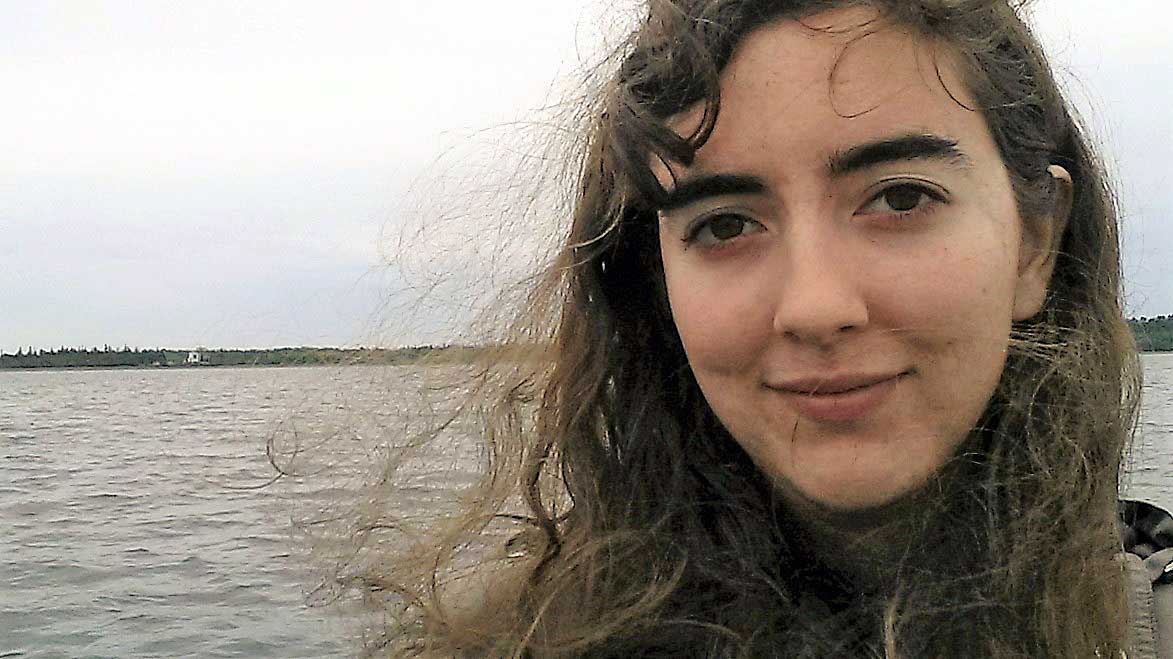 Leah MacLean-Evans is a writer from Ottawa whose adventures have landed her in Regina. Her work has appeared in Qwerty, untethered, On Spec Magazine, The Globe and Mail, and other journals. She has an MFA in Writing from the University of Saskatchewan, where she has also taught creative writing. She's currently working for the Saskatchewan Writers' Guild.
https://www.saskartsalliance.ca/wp-content/uploads/2022/08/leah.jpg
659
1173
SAA Webmaster
/wp-content/uploads/2022/05/logo_saa_wtag.svg
SAA Webmaster
2017-04-15 00:00:00
2022-08-11 13:59:37
Universities and Artists: The Funding Games