What you' are erasing when you' are appropriating: A personal narrative
It wasn't until my early twenties that I was able to take pride in my Indigenous ancestry. This was no fault of my hard-working mother, who for the most part, raised us during her resilient pursuit of post-secondary education. A product of the residential school era, my mother, for no other reasons than one part luck and another timing, dodged the government's initiative to "kill the Indian in the child." Her older brothers and sisters, however, weren't as lucky.
I watched my mother weave through the world as a young matriarch of two in and out of poverty; through small towns populated by white nuclear families; and a brief stint on a reserve that was not our own all in the name of paving a stable life for my sister and I. Her journey was not free of stereotype and judgement, and it is clearer now that her motherhood instinct protected us from that for as long as she could.
It wasn't until our final move and settlement into Regina that I personally acknowledged and encountered racism directly.
The beginning of high school was particularly challenging as I struggled my way through halls filled with well-to-do white youth. I was targeted in ways that both objectified my brownness and gender at a young age: surely the budding seeds that contribute to the flourishing numbers of missing and murdered Indigenous women and girls.
The pursuit of post-secondary education was crucial in my family. Unfortunately, the campus life is a breeding ground for institutional racism and grotesque appropriation. Despite efforts to "Indigenize" the space, in 2014, the U of R Cheerleading team took to twitter and Instagram to share photos of their "Cowboys and Indians" costume party. With two-fingered guns, the "cowboys" pointed at the "Indians" in faux buckskins, loose braids and mock headbands: surely the budding seeds that lead to a farmer murdering an Indigenous youth simply for entering his property.
However, nervous and naïve in a colonial post-secondary institution, I was able to locate myself for the first time in nearly twenty years within Indigenous literature. My safe place was found within pages and words dripping with Indigenous histories and contemporary struggles. This was finally where I was meant to be.
But even the world of CanLit isn't safe from the dangerous borrowing of Indigenous culture. During my undergrad degree, I revelled at a novel called Through Black Spruce. The novel intimately tells the story of an Indigenous woman who leaves her northern community to the big city in search of her missing sister. With violent imagery and a graphic rape scene, the novel undoubtedly borrows from the realties Indigenous women face at the hands of colonizers.
In December of 2016, APTN broke the story of a long-time CanLit sweetheart Joseph Boyden's false identity claims and I was left stunned. How could the author of Through Black Spruce borrow experiences of real life missing, abused and sexualized women like that without any accountability to an Indigenous community? I questioned my own vulnerability to his work and wondered how many others let their guards down and trusted that these stories came from a place of authenticity and lived experience.
Not shockingly, the allegations of cultural confusion bestowed on Boyden came shortly after he opted to spearhead a letter campaign in defense of the former Chair of the Creative Writing Program of UBC's Steven Galloway. Galloway was known to many female students as a boundary-crosser and predator. Boyden's call to action was a slap in the face to the missing and murdered Indigenous women and their families he claims to stand for.
A few short months after, Hal Niedzviecki overstepped his editorial boundaries in the Spring 2017 issue of The Writers' Union of Canada's member magazine called Write. In an issue dedicated specifically to Indigenous voices, Niedzviecki called upon all authors from any background to "imagine other peoples, other cultures, other identities." He further backed this call with a tongue-in-cheek "appropriation prize" for whichever author could appropriate the best.
I woke up the next day to see that an actual "appropriation prize" had been arranged and thousands of donations had been pledged by some of Canada's biggest and most prominent media voices—all of whom are white.
* * *
What is not understood in this real-life nightmare that has been the appropriation debate is the ways in which people of colour are to navigate so bravely on a day-to-day basis to simply exist in a society that hasn't always been a safe space. While I cannot speak for the Indigenous experience in a blanketed way, I can speak about the ways in which I navigated through high-school corridors that normalized gendered racism in a fraction of the way families of missing and murdered Indigenous women navigate the justice system that normalizes the killing of our women and two-spirited folks. And I can also speak about the ways in which I anxiously navigated myself in an academic institution that produced a "Cowboys and Indians" narrative that contributes to the narrative that it's acceptable to shoot Indigenous youth on Treaty land.
When non-Indigenous folks adapt our stories as their own, they are ignoring the colonial history that causes harm on our bodies and well-being. Our individual battles become normalized, ignored, and even extinct. We become erased. The idea of "borrowing" from Indigenous culture regulates and contributes to the colonial history that has taken land, traditional practices, ceremony, languages, and brown lives.
While it is important to shed light on these histories—and our artists are great representatives to do so– there must be levels of empathy, understanding and care that are applied. Spend time in a community that inspires your art. Understand the impacts of colonialism in the culture you are writing or creating about. Be caring enough to acknowledge who you may be taking space from by telling these stories. And perhaps most importantly, be prepared to be called out if you execute a story or creation without these things in mind.
---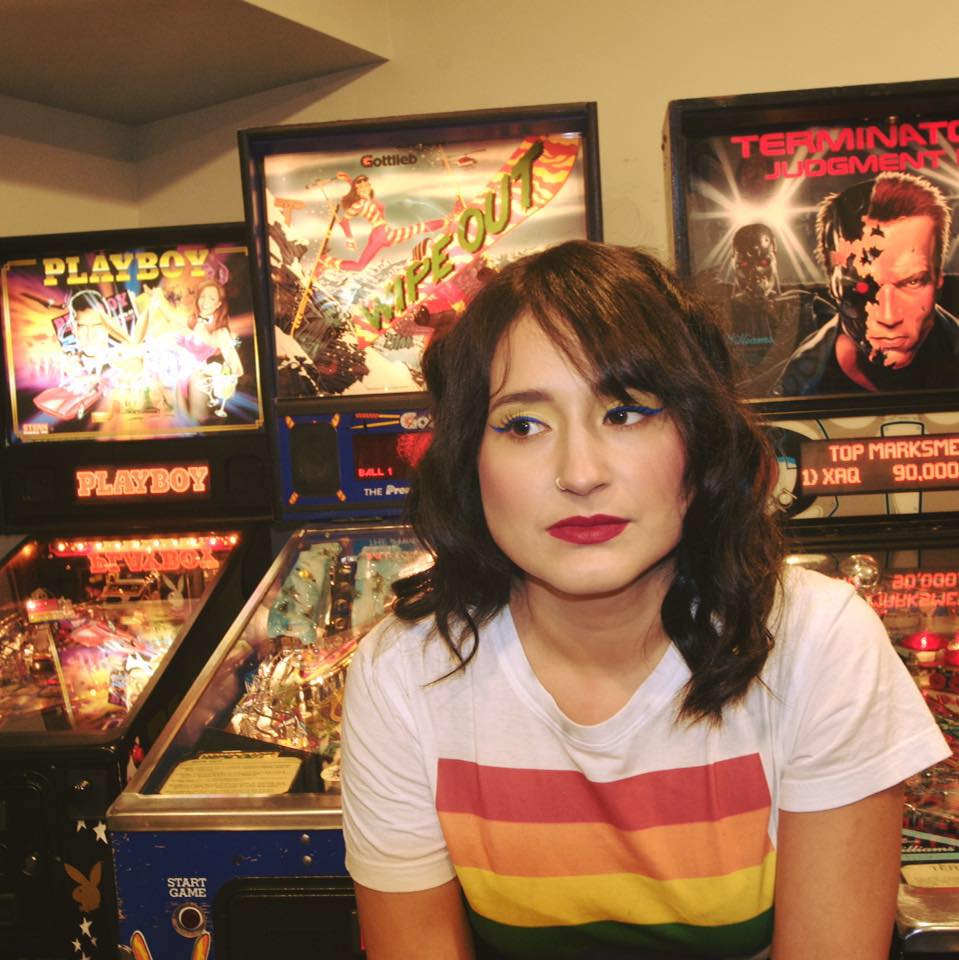 Nickita Longman is from the George Gordon First Nation on Treaty 4 but has spent most of her life in Regina. Nickita graduated from the First Nations University of Canada with a BA in English in 2013. She is the Indigenous program coordinator for the Saskatchewan Writers' Guild, a freelance writer, and a Briarpatch board member.
https://www.saskartsalliance.ca/wp-content/uploads/2022/08/nickita-longman.jpg
960
959
SAA Webmaster
/wp-content/uploads/2022/05/logo_saa_wtag.svg
SAA Webmaster
2017-06-14 00:00:00
2023-02-06 11:32:09
What you' are erasing when you' are appropriating: A personal narrative