Guaranteed Annual Income for Artists? For All?
Guaranteed Annual Income for Artists and Writers? For All?
(Note: the term Artist includes Writer in this article. In most legislation. Writers, though, do not always recognize themselves as Artists. So for you writers out there, you are included. )
What if artists could focus on art without worrying about where the next rent cheque or the food bill or the next payment for last month's tour would come from?  Without worrying about the final report or the next grant deadline?  We've heard the award winners tell their television hosts at galas that they are grateful for the cash prize because it allows them to pay down their credit card. We also know the award winning artists who need to give their winnings back because they are on social assistance. Artists and writers put months, likely years, into developing the 'product'. What if these professionals could simply do the work they are best at, gifted at?  Which might include grant applications. Which might include building the social media presence.
But now, much more than ten years ago, so much more than fifty years ago, most artists of all stripes need to attend to "the business" before they can settle down to production. They need to work on marketing. On distribution. On promotion. Because almost all of that has slowly inexorably moved into the artist's realm of responsibility.
The need for a guaranteed annual income for artist is even greater today that when further study of it was proposed by the first Minister's Advisory Committee for the Status of the Artist (September 30, 1993). It was a radical suggestion.
I was on the committee and I was warned about it, even though, as a committee, we could not in all conscience, put forward a comprehensive plan without it. We were taken aside by politicians, by bureaucrats, and warned that provision would not fly. What if everyone wanted a guaranteed annual income? Why just artists and writers?
Indeed. Why not everyone? When I first heard of  Guaranteed Annual Income (GAI), back in Judy Martin's Sociology 101, circa 1973, the federal white paper on GAI from the Canadian Department of National Health and Welfare (1970) had become a subject of intense discussion. The document  outlined a comprehensive GAI for every Canadian as a strategy to reduce poverty. However, more study was needed to determine if the availability of such an income would reduce incentives to work and save. Also, study was needed to determine how much such a system would cost. So a social experiment took place in Dauphin, Manitoba. And the government changed. The experiment ended without analysis. In those days the GAI concept was considered left wing radical. Now, it's being looked on with favour by right wing governments. The target in recent test cases are the working poor, and the folks working the 'gig' economy.
We still don't know how much a Guaranteed Annual Income would cost across the board. It really depends a lot on the model chosen. If the model allows the income to be adjusted based on amount earned versus amount granted, then the variables are as complex as the community members served, and their particular financial circumstances from time to time. If the model grants the same amount to everyone regardless of income, then the cost can be calculated, but the concern then becomes one of incentive to work. There are those who express the concern that employers will not have an incentive to provide a living wage as a result. Really? As if that's already happening. No one can comfortably live on minimum wage. No matter how creative.
Artists differ from the general public. They are working, but they are not wage earners, for the most part, and they don't punch a time clock. They may be paid for 'gigs' but as often they work in 'research and development'. Their work is not valued as it should be in most cases, their income arrives in dribs and drabs, and sometimes windfalls, but not regularly, and not dependably. Artists work on spec, mostly, for years often. Would a guaranteed annual income destroy their incentive to do their work? Or would it open up their time to be more productive rather than worry about writing grant applications or finding very part time service industry jobs to cover the rent?
In any event, the preliminary results of those long ago studies (over 40 years ago) reported an increase in dignity, independence, more quality family life, more students completing high school. Results that are measurable and positive. More recently, studies in Finland (unemployment recipients only – study ended in April 2018) and Ontario (beginning in 2018) have examined GAI once again. The preliminary results were very encouraging. Unemployed heads of family in Finland reported taking the opportunity to start a new business, a risk they would not have tried before.
Despite its big price tag, and despite the dangers outlined above, it's being tried as poverty reduction! Now of all times. Now that the future is almost upon us, as robots replace highly paid oil patch workers, as cars and trucks become automated, as farms become industrial-sized. In Saskatchewan, it is easy to imagine a future where there are dramatically fewer jobs in the traditional employment sectors, where the increased opportunities for employment will be in health care and in entertainment. In the arts.
So it's okay to provide GAI to unemployed as a group. Could it be okay to consider artists a special case? The arts are chronically undervalued in our society and even though the copyright system and digital development is ensuring the enduring loss of control over artists portfolios, books and photographs, artists are still seen either as 1) star quality entrepreneurs or 2) hobbyists.
As entrepreneurs, why would they need more supports than the excellent sales that they enjoy? The jack pots we hear about are not the result of a commensurate amount of time and effort and expense. Indeed, having an inventory of work to draw from is a life's work, in most cases. While in development, even entrepreneurs need to cover the bills.
As hobbyists, well, the artist needs to be a teacher, an administrator, or to marry well.
Is there any other profession that suffers from such judgement?
Profession it is. We've defined 'what' a professional artist is in provincial and federal legislation. The Minister's Advisory Committee report provided examples of blue prints for how that definition could work with a GAI.
So perhaps there is not a critical mass of people across this province pushing for reduction in poverty (see Basic Income Ireland, below). A critical mass is required to move the political agenda. That and a committed leader. The case can certainly be made that the arts are a special case, that the arts are worth a trial run,  that artists, of all professionals, deserve a GAI.
References:
Notes/quote:
Projects have been set up in the Netherlands, Kenya, and Stockton, Calif., among other places, although Finland has announced its basic income experiment won't extend past its scheduled end this year (after two years). A number of municipalities in Scotland are currently setting up basic income projects as well. Ontario is one of the first places in the world to test out a guaranteed basic income. Launched in April 2017, the program has enrolled more than 4,000 people who live on less than $34,000 individually or $48,000 as a couple. This includes people who are working, going to school or living on financial assistance. For three years, single participants will receive $16,989 annually and couples will receive $24,027. People making other income will see this amount reduced by 50 cents for every dollar earned. Participants with disabilities are eligible for another $6,000 per year. (Huffpost:Ontario's Bold Basic Income ExperimentCreates High Expectations Updated 05/10/2018)
An economist who studied Manitoba's experiment with minimum income in the 1970s says social scientists the world over will be interested to see how Ontario's rebirth of the program will play out.
https://www.cbc.ca/news/canada/manitoba/ontario-mincome-dauphin-1.4083945
---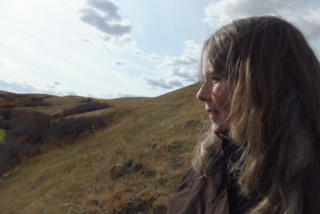 Brenda Niskala works for SaskBooks as Executive Director. As a writer, she published as part of the fiction anthology  Wanderlust, (Thistledown 2017);poetry in How to Be a River (Wild Sage Press, 2012 and 2013); a linked short story collection For the Love of Strangers (Coteau Books, 2010), shortlisted for a Saskatchewan Book Award and top of the CBC Summer Reading list that year; and a novella, Of All the Ways to Die (Quattro, 2009). She is now working on her next (well, first) novel, which will introduce the pirating adventures of a Viking ship in about 1065. She represented literary arts on the Saskatchewan Minister's Advisory Committee for the Status of the Artist, 1993
https://www.saskartsalliance.ca/wp-content/uploads/2022/08/brenda-niskala-photo.jpg
214
320
SAA Webmaster
/wp-content/uploads/2022/05/logo_saa_wtag.svg
SAA Webmaster
2018-05-30 00:00:00
2022-09-22 17:02:20
Guaranteed Annual Income for Artists? For All?