Investing in the Arts: Process over Production
Investing in the Arts: Process over Production
Written by Carla Harris
Over the last 10 years, I have noticed real progress being made to diversify the artists who receive funding in Saskatchewan. However, new artists need more than just an individual grant. I believe that the only way that we'll begin to successfully broaden creative voices from non-dominant cultures will be to place more priority on supporting different organizations where these new voices feel welcome to collaborate, learn and build community. For me, it took 10 years on a free community stage to build my confidence anew as an artist. I believe that grants should be given in equal measure to developmental organizations, not just production-oriented ones.  We need to provide support for communities that focus on the process of practicing art over time, as opposed to calling '"professional" the delivery of one final product.
In 2017, I went to the Playwrights Lab of Sage Hill Writing for the first time. I wanted to write a play about the transitions I experienced more than a decade ago, when I had been suddenly diagnosed with epilepsy. I wanted to share with audiences that new awareness that caused me to dive into memory, to better understand my childhood, my health, and my body as a disabled person. That summer when I went to the writing retreat in Lumsden, I was at an odd place in my life. I'd initially studied classical music, only to realize how limited and gendered the industry was. I turned my focus slightly, studying business with a goal of bringing my administrative experience to support arts organizations. But being diagnosed changed my plans again, as I quickly learned that many arts organizations, and most non-profits, have pharmaceutical plans with an annual spending cap which barely covers one month of my anti-seizure medications.
Realizing that I couldn't even get in the door to work as an arts administrator had crushed me, and I backed away from the sector all together. For quite a few years, the only time I would explore anything creative would be at open mic nights and in the notebooks I carried around with scribbled creative thoughts captured just for myself.
My creativity reemerged when I found a community where I felt my voice was heard. For me, that was the Regina spoken word community, thanks to Regina Word Up, which is one of the programs funded and staffed by the Creative City Centre. There were no costs to participate, I was welcomed, and I could gain feedback from my community without having to pay membership or tuition to build that experience. Finding a like-minded community helped me find my voice, lessened my feelings of isolation, and connected me with broader goals as an artist.
I felt compelled to write and had a drive to share stories within my spoken word community, but I felt discouraged to reach out any further. Would an able-bodied listener want to hear my experiences if it might challenge their personal comfort levels? Also printing my poetry on a page was a huge fear for me. I'd had a major brain surgery that had set my language skills back considerably. In conversations and in performance settings, these struggles could go unseen, but a written copy would expose my awkward grammatical skills. Spoken word gave me a way to focus on developing my art, because at the microphone I could say what I feel, and no one would critique my grammar. There, my poems could explore risk, share pain, and ask heartbreaking questions with a community that doesn't focus on deadlines, on productions, on grant applications and sponsorship acquisition. Spoken word at Regina Word Up gave me a different kind of adaptable and understanding space that let me reopen my creative self.
That first summer at Sage Hill was pivotal. I was paired with an incredible dramaturg who asked me questions that I was certain I could answer. I recall the moment and the astounding feeling that I had, watching the whole story flesh out.  At the end of my 10 days there, we held a reading of the first version of my play. I stepped back to listen to each character and I knew immediately that I was nowhere close to done. I saw that the entire first draft had guided me to process several different traumatic experiences I'd had during my life. I realized that I had only been telling a tiny part of my story, remaining focused on painful memories as an undiagnosed, disabled child. I was processing the trauma that I had to unpack, which I had not yet fully understood.
I returned to my spoken word collective and threw myself in, experimenting with some of the more risky subjects that I was wrestling with in my play. I needed to let the play steep while focusing on poetry again. For me, my art is always growing. It is progressing and expanding my healing, helping me to make sense of my personal struggles and lived experiences, and the Regina Word Up organization supported me to do that.
The pandemic has instigated this reflection for all of us. We have seen both negative impacts and positive growths. This is an opportune time for us to actively invest in the development and creation of art, to recognize the variety of expression, and to encourage new collective models focused on building community support for all types of artistic practice.
Conversations about the financing of art need to review whether the traditional categories of grants serve the needs of all artists. In the existing model, each category of applications is adjudicated according to one matrix of points, trying to treat each organization exactly the same. But fairness and equity are not interchangeable. Fairness means treating people according to their needs. Equity means everyone is provided with what they need to succeed. The objectives of art funding must support both the development and artistic practice of artists and our communities. Arts funding needs to be adjudicated more equitably, taking into consideration the barriers that have previously held non-dominant culture artists back. I believe we need to refocus our priorities on development, rather than a final production.
So many arts organizations in Saskatchewan have contributed to helping me reach the place I am today. And my integral art experiences have been with affordable, facilitated programming focused on the process of my development, as opposed to the production of my art. I believe arts grants of every type need to reassess their methods of adjudication for those organizations that support and keep individual artists going. That is, if we truly hope to expand to include voices from beyond traditional styles of our dominant culture.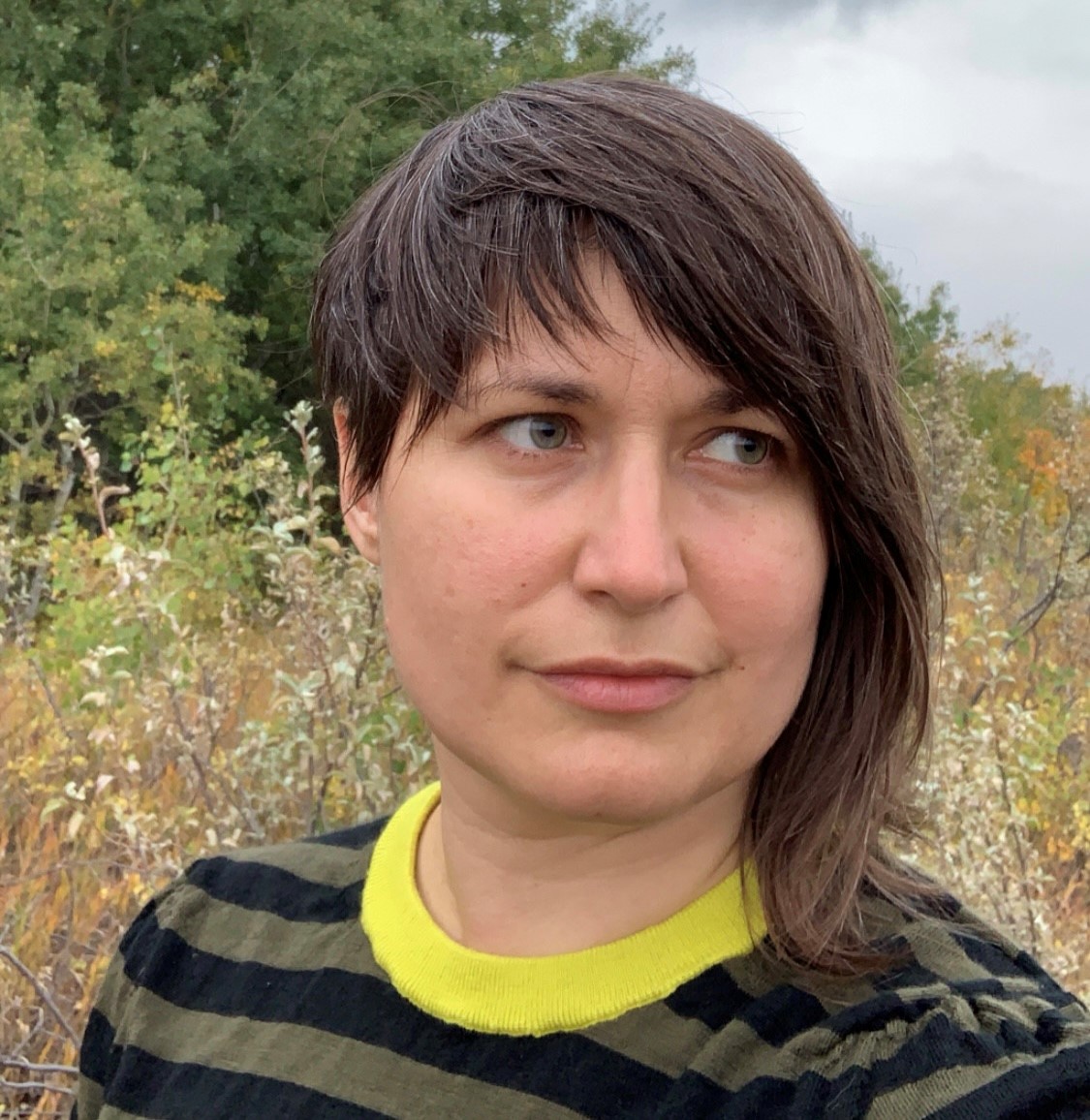 Carla Harris is a disabled queer writer, performer and interdisciplinary artist living as a guest on Treaty 4 territory, in Regina, Saskatchewan. They teach workshops for improvisation and creative experimentation, and are currently working on their first collection of poetry and a play, in unconfined #CripTime.
https://www.saskartsalliance.ca/wp-content/uploads/2022/08/charris.jpg
1156
1125
SAA Webmaster
/wp-content/uploads/2022/05/logo_saa_wtag.svg
SAA Webmaster
2022-03-15 00:00:00
2022-08-11 14:01:06
Investing in the Arts: Process over Production