Spring Gathering 2023 – Panels and Panelists
Panels and Panelists
Morning Session (9:00am – 11:30 am)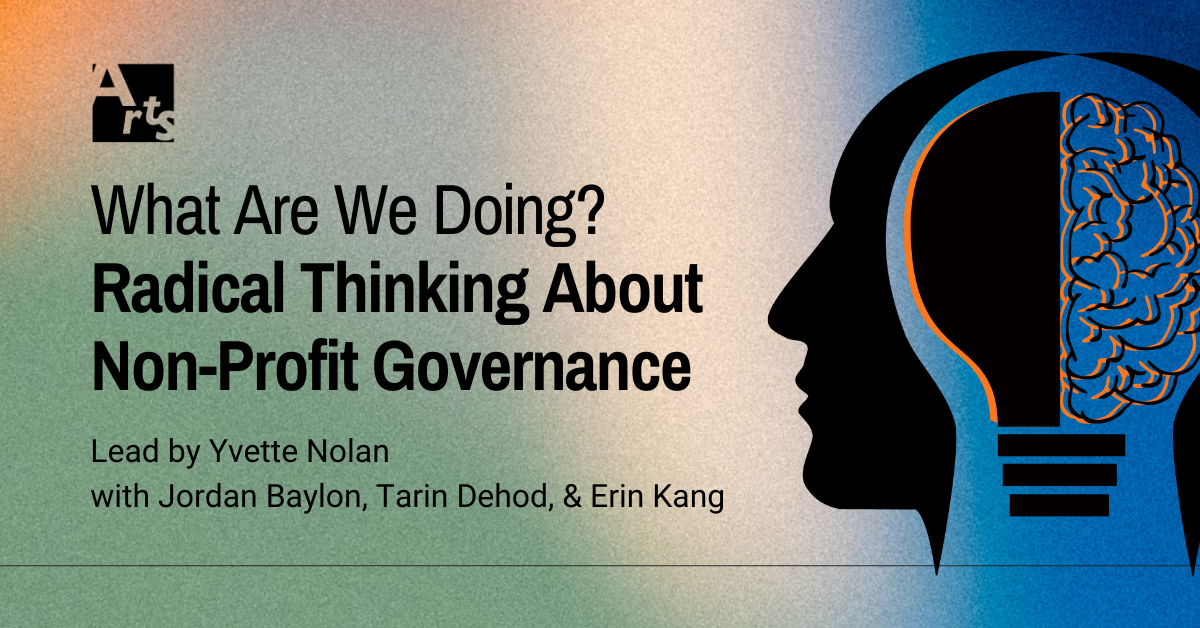 What exactly are we doing with our arts organizations, and how do our governance models serve or stymie the work?  Is it possible to create new models that will allow us to stop going through the motions of board-led governance? Join a panel of public thinkers who are imagining new ways forward.
Panelists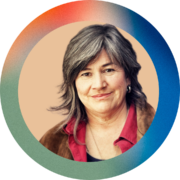 Yvette Nolan (Algonquin) is a playwright, director and dramaturg. Her works include the plays The Unplugging, the dance-opera Bearing, and the libretto Shanawdithit. She co-created, with Joel Bernbaum and Lancelot Knight, the verbatim play Reasonable Doubt, about relations between Indigenous and non-Indigenous communities in Saskatchewan. From 2003-2011, she served as Artistic Director of Native Earth Performing Arts. Her book, Medicine Shows, about Indigenous performance in Canada was published by Playwrights Canada Press in 2015. She is the company dramaturg for Sum Theatre and the Chair of Common Weal Community Arts. She is currently pursuing her Masters in Public Policy at Johnson Shoyama Graduate School of Public Policy.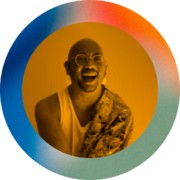 Jordan Baylon (they/them/siya) is a second generation PilipinX artist, critic and community worker imagining justice and abundance for equity-deserving peoples within the spaces of all our relations: personal, communal and societal. As an artist, Jordan's practice explores queer and racialized identities as liminal spaces: both and neither; between, across and through; both inside and outside; and both literal and imagined. Mobilizing a decade of experience designing and critiquing philanthropic and granting systems, they also work at grassroots to center racialized and equity-deserving people in anti-racism- and anti-oppressive systems change work. In every possible universe, Jordan dreams of the transformative world-building possibilities of bodies thriving in justice and abundance.Recent artistic/community work includes Good Job Arcade (Teresa Tam – TRUCK Contemporary Art), Indigenous and Anti-Racist Equity Analysis of City of Calgary Granting Programs (with Thulasy Lettner, Tapisa Kilabuk, Kinya Baker, Erin MacFarlane), ImagineTHIS (JD Derbyshire), SHED (Pam Tzeng – The New Gallery/ Mile Zero Dance/ Plastic Orchid Factory)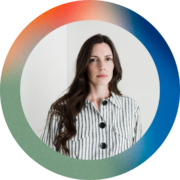 Tarin Dehod was born on unceded Mi'kmaq land originally known as Epekwitk. She is a curator, living and working on Treaty 6 Land that encompasses the traditional homeland of numerous First Nations, including Cree, Dene, Plains Cree, Nakota, Saulteaux, and Ojibwe, and the homeland of the Métis Nation. Since 2014, Tarin has served as the Executive Director of AKA, working to understand the role of the artist-run centre in joint ownership with communities, as a space that is created and given meaning through the actions of its users.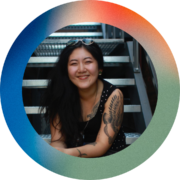 Erin Kang (they/she) is a facilitator, storyteller, and dreamer living in Tkaronto. For over a decade, Erin has been examining the relationship between people, place, and power through her studies, profession, and creative projects. Currently they are the Director of Network Engagement at the Ontario Nonprofit Network, and one of the co-leads of the Reimagining Governance project. They are the founder of Stories of Ours, a grassroots project which aims to deepen community, invite solidarity, and challenge dominant narratives through intentional acts of storytelling and art. As a convener at heart, she thrives in spaces of community-building and mutuality.
Afternoon Session (1:00 pm – 3:00 pm)

How to pronounce: Sâkitawâhk (saw-g/k -id-ah-wahk)
Feedback is crucial, especially when evaluating programs centring on an anti-colonial agenda. Join artists from the 2023 Storytellers annual festival, Sâkitawâhk where the rivers meet, in conversation with Sâkêwêwak's Artistic Director, Holly Aubichon. This conversation and panel discussion will further your understanding of alternative methodologies and ways to show care for your collaborators and take action toward decolonizing the arts.
Panelists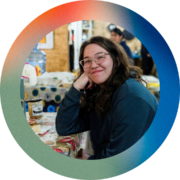 Holly Aubichon investigates topics of urban Indigeneity and how ancestral knowledge reaches urban Indigenous people through memories, land, and body. Her practice includes painting, writing and curation. She identifies as Métis, Cree from her Paternal side, and Ukrainian, Irish, and Scottish ancestry from her Maternal side. Aubichon was born and raised in Regina, Saskatchewan. Her Indigenous relations come from Green Lake, Meadow Lake and Lestock, SK. Aubichon's practice is laboriously reliant on retracing familial memories and connections. She uses painting as a way to foster personal healing. Since July 1, 2021 as an extension of her practice, she has been in a traditional Indigenous tattoo mentorship with Stacey Fayant. Tattooing as a practice for Aubichon acknowledges the memories that familial bodies carry, and develops community care focusing on healing and processing grief alongside the revivalists of traditional tattoo methods. She graduated from the University of Regina in 2021 with a BFA, minoring in Indigenous Art History. Aubichon was the Saskatchewan recipient of the 2021 BMO 1st Art! Award. Aubichon is the current Artistic Director for Sâkêwêwak Artists' Collective Inc, since 2021.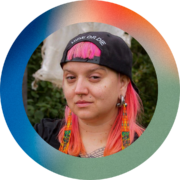 Dayna Danger (they/them) is a Two-Spirit, Indigiqueer, Métis-Saulteaux-Polish, visual artist, hide tanner, drummer, and beadworker. Danger's art practice is an act of reclaiming space and power over society's projections of sexualities and representation. This transpires in Danger's art by their intentionally large-scale images that place importance on women-identified, Two-Spirit, transgender, and non-binary people. Their art uses symbolic references to kink communities to critically interrogate visibility and rejection. Danger centers Kin and practicing consent to build artworks that create a suspension of reality wherein complex dynamics of sexuality, gender, and power are exchanged.
Adrienne Huard (they/them) is a Two-Spirit Anishinaabe curator, writer, scholar and performer. They are a registered member of Couchiching First Nation, Ontario, and born and raised in Winnipeg, Manitoba. They currently sit on the board for 2Spirit Manitoba Inc. as Co-Chair and they are enrolled in the PhD-level program in Indigenous studies at the University of Manitoba.
/wp-content/uploads/2022/05/logo_saa_wtag.svg
0
0
Outreach
/wp-content/uploads/2022/05/logo_saa_wtag.svg
Outreach
2023-04-24 15:31:06
2023-05-02 11:20:43
Spring Gathering 2023 – Panels and Panelists