Weddings Aren't Free. And You Shouldn't Treat Them As Such.
Something I've noticed as problematic for me is the preponderance of people who feel I should do my work for free. It's ART after all, right?
---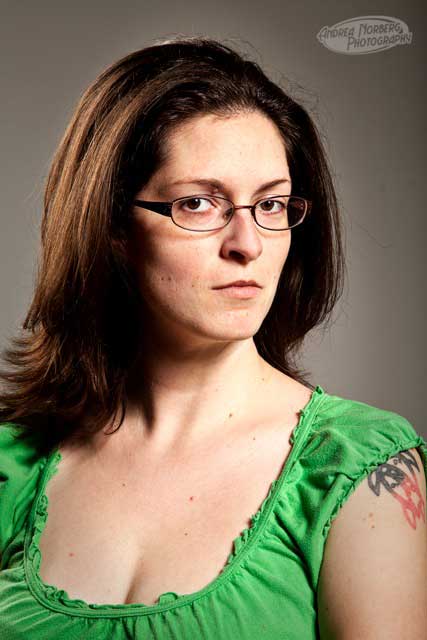 Born and raised in Regina, Saskatchewan, Andrea Norberg left a promising career at Farm Credit Canada to listen to her inner greed and become an artist, enrolling in the Applied Photography Program at SIAST. Since graduating, Andrea has worked as a photographer for Agriculture and Agri-Food Canada as well as the Health Region. She freelances for business and family portraits, event photography and in March of 2014, Andrea worked as the official photographer for the Regina Women's Network event, "Courage, Wisdom, Success; An Evening with Arlene Dickinson." Examples of Andrea's work and her rates can be found on her website. She is on twitter @anp_andrea and also has a fan page on Facebook that would love some new friends!
---
I am a photographer. These days, I find myself wondering what this means in a world of Instagram, Snapchat, and every bloody person in the world having a cell phone camera (there are exactly One Billion* images taken every day (*citation needed)). For the purposes of this article, I'm going to clarify that I am a professional photographer; I went to school for two years at a technical/applied institution, I received a diploma in Applied Photography, and I charge money for the services I provide.  While, obviously, I'll be speaking directly to my own experiences, the topic of this article can apply to any professional artist, photographer, musician, painter, writer… you get the gist.
I have been operating my business for the last three years and I am still considered to be in a growth period. Something I've noticed as problematic for me is the preponderance of people who feel I should do my work for free. It's ART after all, right? I'm doing it because I love it, right?
While I believe it's true that if you are doing something that you love, you'll never "work" a day in your life, let's be reasonable. I love to photograph people. I love working with people and making connections with them through my camera. But you know what else I love? Eating. I love eating. Seriously. Even up to three times a day sometimes! (Okay, full disclosure, sometimes more).
It's amazing the percentage of inquiries I get where this does not seem to enter into the mind of the people asking. And while I'm not saying that every person who asks me for cut rates is willfully ignorant of what professionals actually get paid, it is incredible, to me, how many people haven't the slightest clue.
True story, I had a friend of mine, someone I'd photographed for a couple of projects in the past, ask me about doing his wedding. It occurred to me early on that perhaps I should double check to see if he was familiar with my rates for weddings to start, but instead got distracted by something shiny, or perhaps wanted to give him the benefit of the doubt. Upon meeting with him to go over the prices, I handed my friend my rate-sheet and proceeded to observe all the colour drain from his face.
"I thought that at most, for a full day, we might be looking at $700.00."
"Sweetie… for a wedding I won't even leave my house for $700.00." I did not mean this in a nasty way, but between consultations ahead of the wedding and all the culling, editing, and the album and card designs after the fact – you're probably looking at a whole 2 weeks of work (give or take, depending on the photographer and their style). So let's just assume, for a moment, that I did take $700.00 and it took me 7 days to do all the work post-wedding. I'd be making 100 bucks a day.  And that's assuming I'm not putting any money out for this wedding either. There's the gas I need to put in my car, to get there and back, there's my equipment that I have to maintain which could be just a camera, but it could also be a camera, on camera speed-lights, studio strobes, a mini-battery pack so I can use the strobes on location, the cost of any prints or cards to be made, the cost of the albums to be made, not to mention any shipping costs incurred? At least at an office job, any costs that I incur I either would be reimbursed for them or they're taken off the top so I don't miss them in the first place.
You might think "Well that's not so much." But what if my camera goes down at the wedding? In this day and age, digital cameras aren't what film cameras were; they have fewer mechanical parts so if a couple chips just decide they're done? Or they were faulty to begin with (and while I've been lucky to this point, I know other photographers who have had brand new cameras die on them out of the box), chances are, a bride on her special day will be less understanding of the whole "poop happens" explanation. And you know what else I have to bring with me? An assistant. An assistant is there partly to help ensure that if something happens to my camera or, God forbid, me? You can trust that I brought this person because I believe that in the event of me being unable to fulfill the requirements of the job this assistant should be able to capture your special day. And you know what assistants also like? EATING! It's just ONE reason why I trust them so much and why I PAY THEM to be there with me.
Does $700.00 still seem like a reasonable price for all that?
So when you see that my prices might be more than the random person who has a full time job (see: Other or Primary Revenue Stream) doing something else, who does only available light photography, give you everything on a CD and who is doing it just because they love it – please keep in mind I do love it, but I am trying to do it for a living. And if it's not in your price range, that's fair. But please don't throw other people's prices at me as though I'm just being greedy. And even if I did have another full-time revenue stream, I would keep my prices the same because it's not fair to undercut other professionals. That's what Walmart is for. And I never want to be Walmart.
I'm not saying that I never have or never will work for free. I have occasionally done shoots for organizations (generally non-profit in variety) that I feel are worthy, in fact, I will be helping to sponsor a couple of different events in the not-too-distant-future for such worthy causes (hopefully I'll see you at the Regina Family Services' Juke Box Mania in September!), but again, worthy cause is the key point there. I can certainly appreciate that your wedding day is likely to be one of the most important days in your life, and should be celebrated as such. But if you simply want to save money for your honeymoon, consider this: eating lobster on your honeymoon will be nice, but it will pass. Your wedding images will hopefully be something that you and your family members will continue to look at for years and years to come. So don't scrimp on them. And do your research.
And this goes for anyone who could be considered an artist in your weddings.
https://www.saskartsalliance.ca/wp-content/uploads/2022/08/anp-selfportrait.jpg
640
427
SAA Webmaster
/wp-content/uploads/2022/05/logo_saa_wtag.svg
SAA Webmaster
2014-03-15 00:00:00
2022-08-11 13:53:06
Weddings Aren't Free. And You Shouldn't Treat Them As Such.