Lead by Example: Cut the Cord
Emily is proof that art opens doors in the mind. It allows children to wander within themselves and sort out life in their own way; confidently.
---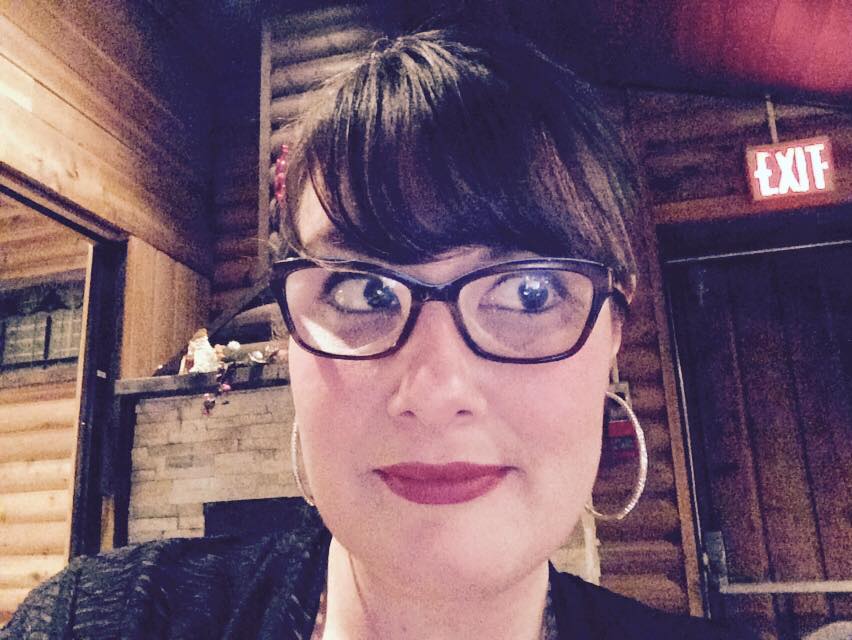 Dawn Brown is a Communications Consultant based in Regina, Saskatchewan. She worked in the Saskatchewan Film and Televisions industry prior to moving into Communications. She proudly chairs the Board of the Saskatchewan Cultural Exchange Society and sits as a member of the Saskatchewan Arts Alliance Communications Committee. Dawn is committed to providing art experiences for her daughter, their family and friends. When Dawn is not working you can find her at home creating and gardening. 
---
About 5 years ago I made the call: we would no longer subscribe to television in any form. No more cable, no more Netflix, no more wasting our days and nights lazing in front of a television. When we were together our focus would be play, art and culture.
How does eliminating television in our home have anything to do with the importance of an arts education for children?
Everything. Absolutely everything. Allow me to explain:
Without the pull of focus provided so easily by television my young daughter, Emily, would be left to her own devises to find stimulation. My hope was that my child would become happier, more independent and play with her toys and art supplies. Emily, who is now 6, has pretty much always shared her time between me in the city and her dad in the country. I had to give her some sort of avenue that would allow her to explore and create in both settings, without the distraction of her "shows".
So, I cut the cord.
Yes. Television is a valuable art form in itself, one that takes genius to craft and produce. My stint in Canadian television proved this to be true and I'll forever believe that it is a valuable resource. However, I realized that when we were home, we were mostly planted in front of this big talking screen, watching the lives of people we would never meet. We were losing valuable time that could have been spent exploring, creating and finding new hobbies. I was raised to value art and culture; something I'll always be grateful for. Why wasn't I doing the same for her?  The time had come for me to pull up my Mom socks and teach Emily that there is a whole world outside of our television for her to explore, and what art means to our family.
And, I was right! The more we focused on art, culture and music the happier she became. My goal as a mother has always been to lead by example on the importance of family, friendship and kindness. Dropping television and adopting messy art-filled activities instead has paved the avenue of connection and example I was after. The joy and laughter we continue to share in our Saturday night crafts and dance parties, along with our adventures to art galleries, the symphony and crafting sleepovers has taught Emily more than any educational television series ever will. Emily is proof that art opens doors in the mind. It allows children to wander within themselves and sort out life in their own way; confidently.
I know what some of you may be thinking: "I am not an artist"; or "I love TV too much!" or that there are plenty of arts programs for children on TV. I'm not saying that you have to eliminate television to spend more time creating with your children, but I do feel that in this day and age we rely too heavily on television to do this for us. Most children end up without any sort of way to get their ideas out. Even in our schools we have gone through so many cuts that the arts tend to be the first thing to go.
Children need art, culture and music in their lives to help them grow, adapt and thrive in life. Banging a drum, squishing paint between fingers, cutting shapes, dance and movement all help a child with their dexterity, cognitive development, independence, spatial ability and socialization. Plus, a little bit of whimsy goes a long way, at any age. I know that all of the art and culture I was immersed in as a child have had a dramatically positive affect on me as an adult in my career, relationships and self-worth; I want the very same for Emily and all children.
Emily still adores her Barbies, tree climbing, Lego and having her nails painted. We even have Friday night movie fests. The point is that over the past few years providing her an arts education at home has made her a more socially aware and involved child.  
Don't get me wrong I know that Emily still watches TV when she is with her Dad, or with my folks or with friends. I'm not against the idea of her watching TV entirely, I simply don't want it to be the only form of entertainment and education she is privy to at home. I know that having more time and money to adventure and create together has made us a stronger family.
Saturday night crafts are what I look forward to the most. We choose a project and collect supplies for it throughout the week, or plan how we will use what we already have. We've decoupaged, tie-dyed, used nail polish to water colour coffee mugs and in October melted crayons over a pumpkin to make it look like its brains had melted. I've also been able to teach Emily the importance of staying within our budget and repurposing what we already have.
It started with trips to the dollar stores, seeking out cheap art supplies to fill the hours left open without TV and has morphed into a giant cabinet filled with a multitude of supplies necessary to work your creative muscles. If you ever visit our home, expect to get crafty.
Every one of us is an artist and has the capacity to create. Think back to when you were in art class at school. Even if you didn't like the class you still got your hands dirty and made something for yourself – something for you and yours to be proud of. As adults we are the ones who are looked up to and lead by example. So imagine knowing that your little one, or even teenager has quite a bit of pride knowing that you colour out of the lines too, and that dancing like no one is watching is actually good for your soul.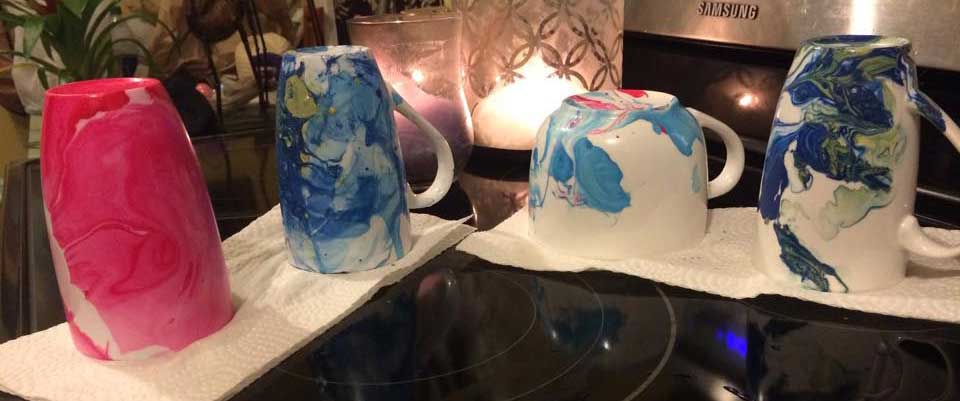 ---
https://www.saskartsalliance.ca/wp-content/uploads/2022/08/d.-brown-photo.jpg
640
852
SAA Webmaster
/wp-content/uploads/2022/05/logo_saa_wtag.svg
SAA Webmaster
2015-04-15 00:00:00
2022-08-11 13:53:32
Lead by Example: Cut the Cord